The "How Low Can We Go?" Challenge is currently inactive.
You can read about the challenges of launching a White House petition in this lighthearted post, "Musings of a Climate Leader.r"
*****
Take the "How Low Can We Go? Challenge to lower your carbon footprint & help reduce 2014 U.S. greenhouse gasses released into the atmosphere.
Follow these simple steps to see how low YOU can go!
Sign the White House petition to make this a national initiative
[Note: In order to sign the petition you must register on the White House site. Only name and valid email address are required and your name is not publicly displayed — only your initials.]
Calculate your footprint using EPA's Calculator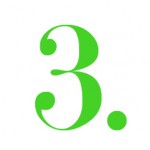 Get involved & stay informed!